Today I have
Suz
guest posting for me. Suz is a blogger and Twitterer who I met at a blogging conference last year. We clicked. We had dinner with one another and I suspect I fell a little in love with her. She is brave and she is very cool. She is beautiful and she is getting really healthy - mentally and physically she is a strong strong woman, and I am very glad to know her...please welcome her and leave her come comment love?
Since I began to lose weight, I have thought lots about the process of doing it, the benefits, the challenges, all of it. It's a narrative that plays in my mind pretty constantly. It's not like it's become an obsession but I am most certainly much more mindful about my nutrition, my exercise, my well being.
And the work and thought is paying a dividend. Almost 15 kilograms has come off my frame since April this year. I can't begin to tell you how much better I feel.
Yesterday though, I got the message of the greatest impact this big change of life and looking after me has had.
I woke up at 7am, tired, flat, with "Mondayitis" in the extreme. I felt crotchety, teary, cranky and ready to pick an argument with whoever crossed my path (Sorry to my beloved Captain). It was an ugly way to begin the week. I would even go so far as to say I was feeling a bit depressed. Ahead of me was a day filled with my son's autism therapy, visiting grandparents, a busy and active two year old and much more.
What I had up my sleeve was my regular Monday morning gym circuit class (with child care included). I'm not quite sure how I did, but somehow I got my gym clothes on and I got myself and the kids there. And I did this:
I spent the rest of the day feeling more peaceful, more patient and more able to be in the moment with my two boys. The day was still hectic. There were annoyances and road blocks. But my mind was calm, the anxious, jittery creature of the morning banished. It was the exercise that did it.
It's a simple equation. Exercise = feel good.
Simple.
I am not saying it is easy to do, oh no, sometimes as mums of young children creating time to exercise can be so very hard. The equation itself though is simple. I burned 600 calories and what I got was my brain, at peace.
A simple equation. The impact, immeasurable.
~~~~~~~~~~~~~~~~~~~~~~~~~~~~~~~~~~~~~~~~~~~~~~~~~~~~~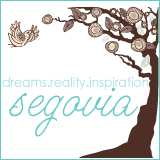 I am finding my way through life, motherhood and the strange world we live in. I'm most often looking for dreams, reality and inspiration along the everyday footpath. I'm the partner of the loveliest of men and mama of two gorgeous boys.
I blog about my dreams, reality and inspiration at
Segovia
. I also blogs about our family adventure with autism at
The I Love You Song
. You can follow me on
Twitter
or Facebook
here
I am also currently involved in a fundraising initiative for
Learning for Life Autism Centre
. Each year we raise funds through a big Ball. It is held at
Leonda
in Melbourne.
Leonda have just agreed to donate $1 for every Facebook liker, Twitter follower and LinkedIn connection they get until the end of November. Generous! So, Lucy and I would adore you forever if you clicked over and showed Leonda some follow like connect love! THANK YOU!