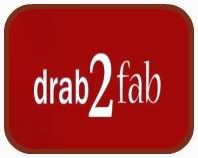 Drab to Fab is all about making the choice to treat ourselves well, so that we feel good.
If we aim to treat ourselves well, to nurture ourselves, to treat ourselves kindly, we can feel fab, instead of drab.
Simple as that really.
So it's not about dieting, or about going from "fat to fit."
It's about any component of your world moving from drab to fab.
It's about renewal. About taking care of yourself, and doing things that make you happy, in whatever form that takes.
So Drab to Fab is ON!
All you need to do to take part is: follow Diminishing Lucy, link up any post of yours that suits, and then share the love by commenting on some of the other blogs that link up.

I'd love it if you grabbed the Drab to Fab button too? Pop the button in your sidebar, or in your post?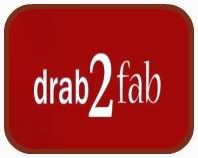 Cannot wait to read your posts!